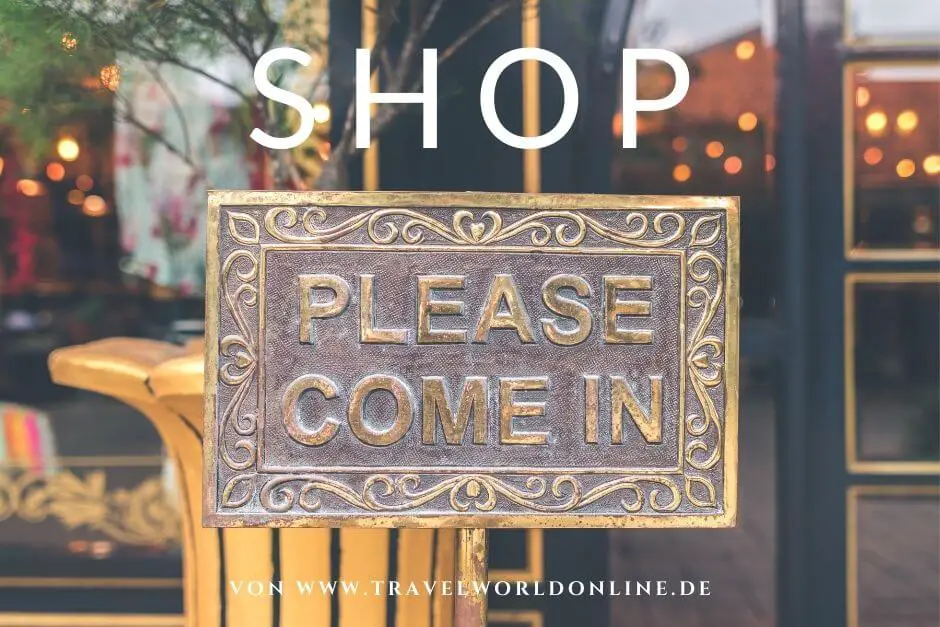 TravelWorldOnline Shop for connoisseurs and slow travellers
Buy products that we can recommend in this shop. Some of them we have tested ourselves, others are products that consumer advice centers or Stiftung Warentest recommend. They are products that come in handy when traveling. We also present products that we discovered on our travels and that we can recommend. For the foodie travelers among you, we also present things that come in handy for cooking. Or foods and spices from all over the world that are needed to prepare exotic dishes.
For everyone who sees traveling as a pleasure and not a rush, the TravelWorldOnline Shop offers a carefully selected range of products that will enrich your travel experience. Here you will not only find practical helpers that have been thoroughly tested, but also those little luxury items that turn a simple trip into an unforgettable experience.
Picnic – The experience in nature
Imagine sitting on a soft blanket in the countryside, surrounded by the silence of nature, and enjoying a carefully prepared meal. In the TravelWorldOnline Shop you will find everything you need for this scenario: from the insulated cooler bag that keeps your food fresh to the elegant picnic basket that leaves nothing to be desired. Here we will help you put together the perfect picnic equipment that will make your trip into nature a real pleasure.
Hiking – Enjoy every step
Do you love exploring the world on foot, but you still don't want to miss out on comfort? Here you will find a selection of hiking accessories that have been put together especially for pleasure hikers. Lightweight backpacks, comfortable hiking shoes and useful accessories that make your hikes fun without weighing you down.
Motorhome shop for your home on wheels
For you, traveling means freedom and independence. In the TravelWorldOnline Shop you will discover accessories that will transform your motorhome into a comfortable home. From practical organizers to technical gadgets that make your trip safer and more pleasant, everything is included. Here you'll find the equipment you need to explore the world at your own pace.
Beach vacation – soak up the sun without worries
A beach vacation should be relaxing and not stressful because you forgot something important at home. With the checklist for your beach holiday and the corresponding products from the shop, you can ensure that you are well prepared for every hour of sunshine. From the beach mat to the sunscreen – everything has been thought of here.
Kitchen accessories shop for culinary explorers
Do you love not missing out on culinary highlights even when traveling? In the kitchen accessories shop you will find everything you need to conjure up delicious dishes on the go. Whether it's sturdy pots for cooking over a campfire or special spices to refine your dishes - you'll find what you're looking for here.
Rental car – stay flexible
Would you like to make your trip flexible and also explore remote places? With a rental car from the TravelWorldOnline Shop, you remain independent and can stop wherever you like. Here you will find offers that give you the freedom to design your trip according to your own ideas.
Outdoor enjoyment – ​​your balcony becomes a vacation spot
You don't want to miss out on the feeling of vacation at home? With the right awnings and patio equipment from the shop, you can make your balcony or terrace the perfect place for outdoor enjoyment.
Camping Shop – pure nature
Do you prefer to sleep under the open sky? In the tent shop you will find high-quality tents that offer you comfort and protection in nature. No matter whether you are traveling alone or with the family – there is the right tent for your next adventure here.
E-bike folding bike – the practical travel companion
A folding e-bike in a motorhome is the ideal solution for staying mobile even on camping trips. It saves space and gives you the freedom to explore at any time.
In the TravelWorldOnline Shop you will find everything you need for your travels - and a little more. Get inspired and equip yourself for your next big trip.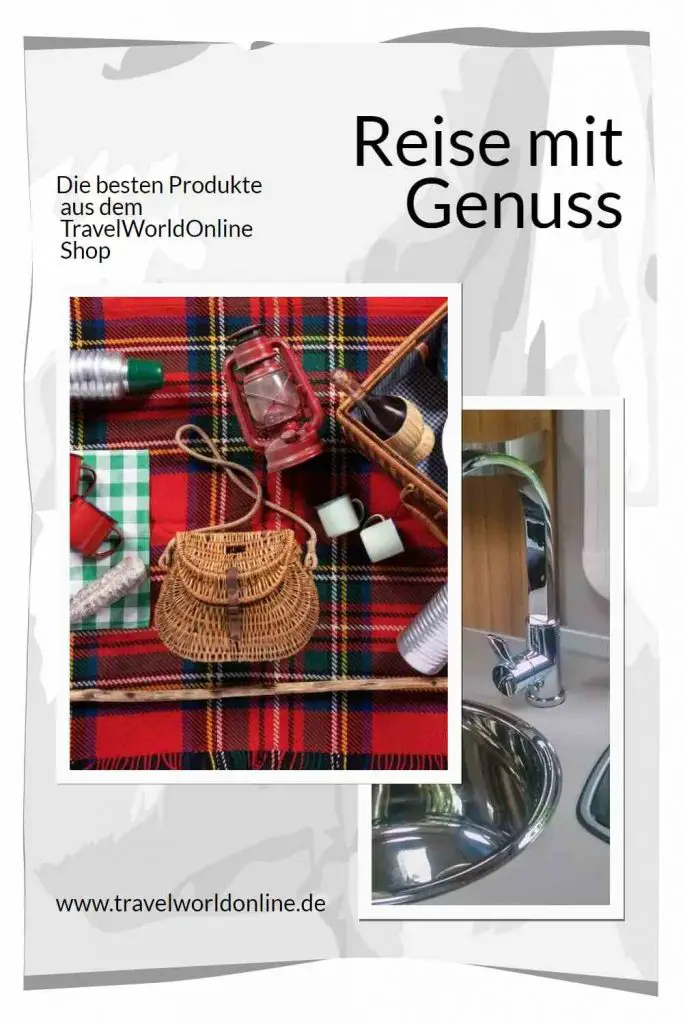 Photos: © Copyright Canva and Monika Fuchs, TravelWorldOnline
Text: © Copyright Monika Fuchs, TravelWorldOnline