In New York City everything is a bit bigger than usual. Even the cookies. Levain Bakery is considered one of the best bakeries in New York for cookies. You should definitely visit this if you are interested in New York food are interested Their cookies are so popular that there are now several branches in the Big Apple. Others exist or are emerging in Boston, Chicago and other places. If you want to buy NY Cookies from the original store, you can find it near the Museum of Natural History at this address: 351 Amsterdam Ave, New York, NY 10024. Levain's cookies may not be larger, but they are definitely thicker than usual . That's because they contain a lot of chocolate. They taste best with different types of chocolate.
If you are in New York, the best thing to do is buy a pack of cookies for your lunch break, find a nice spot and enjoy the delicious specialities. But you can also bake them yourself. Our recipe helps with the preparation.
Bake NY cookies yourself
Ingredients for the NY Cookies:
115 grams butter
100 grams of brown sugar
60 grams of granulated sugar
a big egg
two tsp vanilla sugar
250 grams of flour
half a teaspoon of baking powder
two tablespoons of cornstarch
half a teaspoon of baking soda
half a teaspoon of salt
100 grams dark chocolate (chopped)
100 grams milk chocolate (chopped)
and 100 grams of white chocolate (chopped)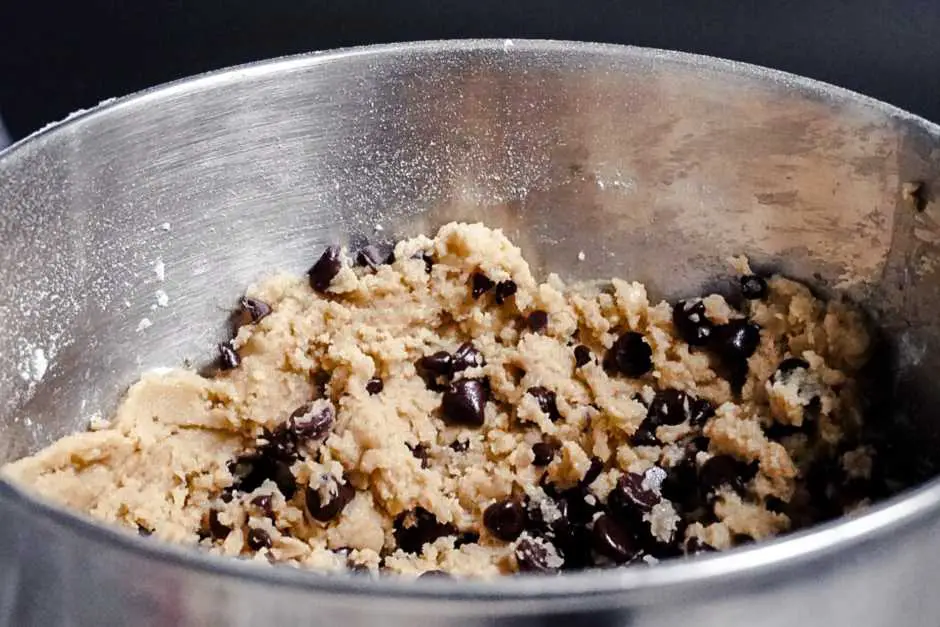 How to prepare the NY cookies:
In a large bowl, mix the butter with the two types of sugar until smooth.
Add vanilla sugar and egg and mix.
Sift the flour, baking powder, cornstarch, baking soda and salt and stir into the batter until you get a firm mass.
Add the three types of chopped chocolate and mix them into the batter.
Form about eight equal-sized balls of dough from the dough by hand and place them in the fridge for about an hour.
In the meantime, preheat your oven to around 200"C (180"C for a fan oven).
Bake four NY cookies at a time. The dough will spread as it bakes. This way you avoid them sticking together. Bake them for about 14 minutes. The chocolate should still be liquid. Then they taste best.
Let the NY Cookies cool for about ten minutes and then enjoy. They are definitely best when they are still warm.
The best way to store the cookies is in a tin can. They will keep in this for about four to five days.
You can also freeze the dough and simply bake it up as soon as you want to enjoy the NY Cookies.
In these cookbooks you will find cookie recipes
Or bake these cookies according to our video recipe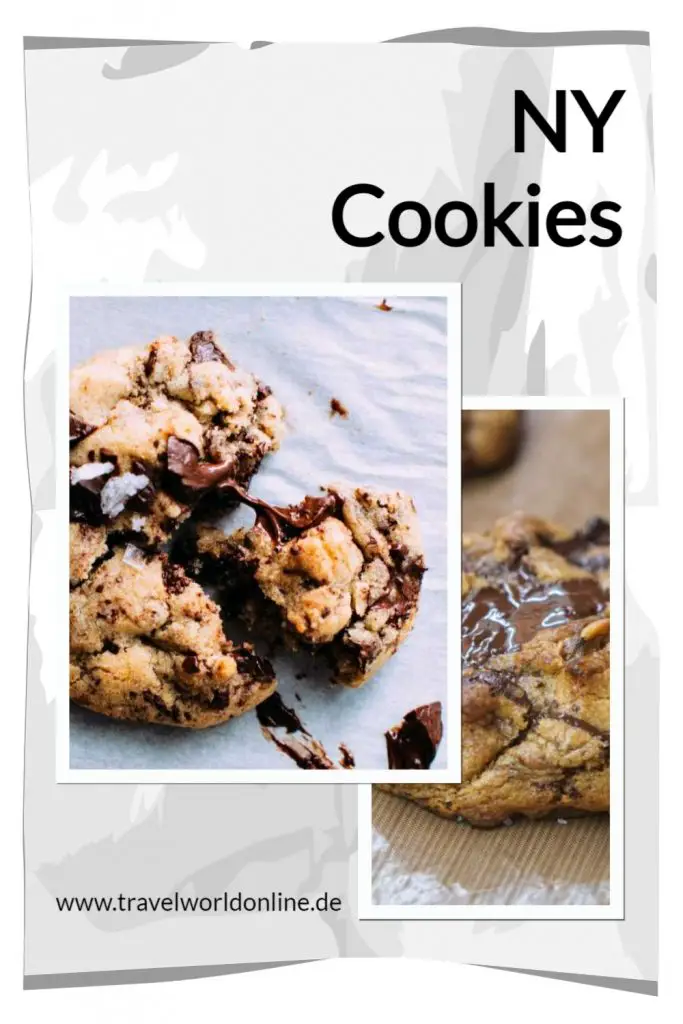 Do you also know:
Source: own recipe
Text: © Monika Fuchs and TravelWorldOnline
Photos: © Unsplash
Bake NY cookies yourself - that's how it works
Last update on 1.12.2023/XNUMX/XNUMX / Affiliate links / Images from the Amazon Product Advertising API