New York Insider Tips and Travel Guide
With these New York tips from insiders, you will not only get to know the highlights in the Big Apple, but also insider tips that not everyone knows. Discover the city on the Hudson River with its many facets and meet its fascinating people. Explore extraordinary sights and enjoy the diverse culinary offerings of New York's restaurants by trying what they eat in New York. With this comprehensive New York City tips and travel guide, you will experience the largest city in the USA at its most intense.
Travel Guide with New York insider tips
New York insider tips for your New York trip
New York City is undoubtedly a popular travel destination. But did you know that there are still real insider tips? In this blog we show you how to explore the city not only as a tourist but also like a true local.
Discover our New York insider tips
Monikas knows New York from numerous trips and can show you places that you might otherwise miss. There are a lot of hidden treasures like this in New York City. From unknown viewpoints to secret restaurants, we'll show you them all. But of course you will also learn more about the well-known highlights of New York.
New York Insider Tip for connoisseurs: Visit the Smorgasburg Food Market
Every weekend during the summer in Brooklyn, over 100 local vendors gather to offer some of the city's best food and drink. However, the Smorgasburg Food Market is not only a paradise for foodies, but also offers great views of the breathtaking Manhattan skyline.
Explore the New York Library – A New York Insider Tip for Architecture Fans
As well as being a place to read, the New York Public Library is an architectural masterpiece that houses some impressive exhibitions. The best part is that entry is free.
New York insiders love walking in the West Village
This neighborhood has retained its original charm and therefore feels more like a small town than part of a metropolis. Here you will find many small shops, cozy cafes and first-class restaurants.
Visit the Roosevelt Island Tram
For example, for the price of a subway ride, you can take a cable car ride across the East River to Roosevelt Island. A breathtaking awaits you there Views of the Manhattan skyline, Further extraordinary sights in New York can be found in this article.
Discover the Lower East Side
This neighborhood is known not only for its rich immigrant history, but also for its vibrant arts scene. So be sure to visit the Tenement Museum to delve deeper into the fascinating history of immigrants in New York. Afterwards you can stroll through the many art galleries and boutiques in the area and enjoy the creative atmosphere.
New York Insiders give tips on what to eat in NYC
The New York food scene is diverse. From street food to starred restaurants, this city offers a variety of culinary delights. There really is something for every taste here. Be sure to try the famous bagels, pizza or hot dogs and discover where New Yorkers themselves like to eat.
Practical New York insider tips for your visit
The New York City Pass can help you with sightseeing. It gives access to many attractions and can save you money. We also give you tips for the Book flights and accommodation to and in New York.
Insider tips from New York for unique experiences
Be sure to explore them Highline, a green oasis in the middle of the city. Or how about one Helicopter flight over the New York skyline? Also visit the many Museums and cultural institutions of the city.
New York insider tips from real New Yorkers
We also asked real New Yorkers what they would recommend to tourists visiting their city. There is no one who knows the city as well as someone who lives there. After all, they are the real New York insiders who know their city.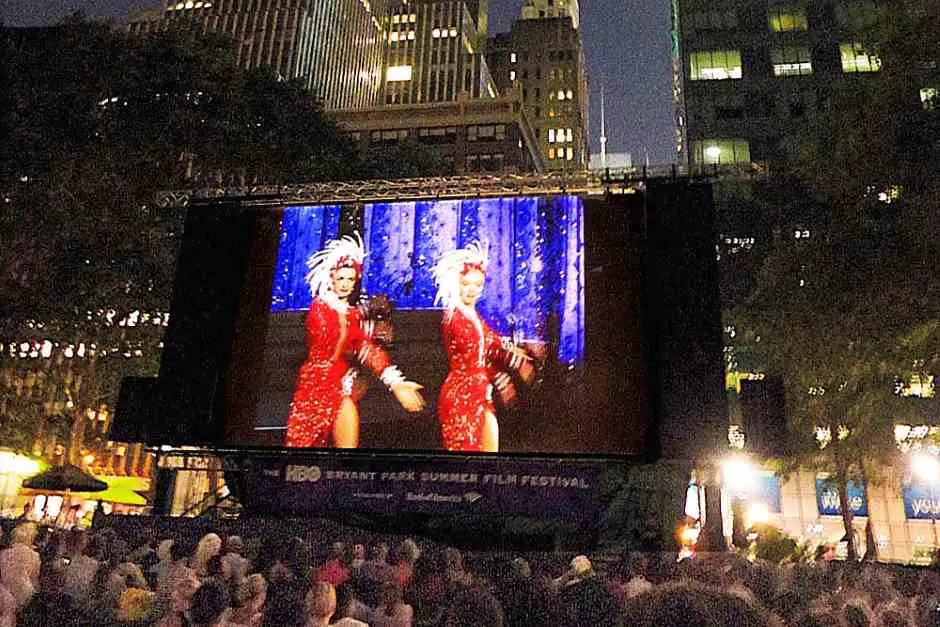 The free movie shows in Bryant Park
James Jan lives in New York with his partner but has been traveling the world for more than 30 years. He recommends the free movie screenings in Bryant Park, which are shown there on Mondays during the summer months. What he likes best are the pre-movie dances, which are typical of New York. For him, they symbolize real New York joy of life. His tip: pack up Picnic and enjoy it before the movie starts.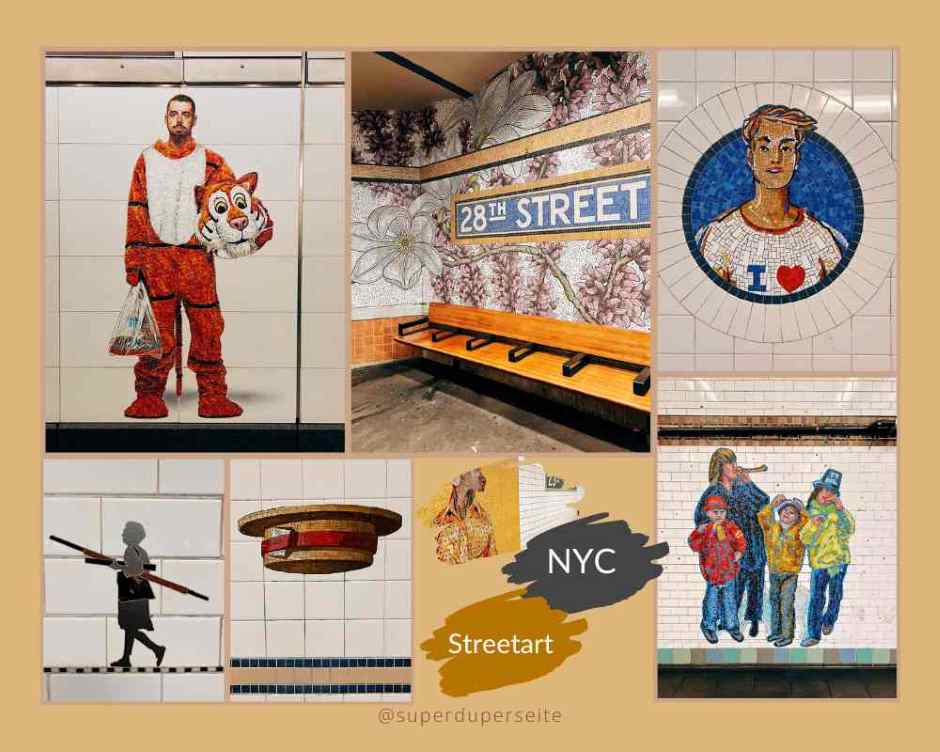 Great Art in New York City Subway Stations
Deirdre Gartner was born in New York and is a true New York insider. She introduces her hometown to her audience in beautiful photos on her Instagram page and in her book Dearest New York: A Love Letter to the Big Apple* before. Deirdre recommends these seven works of art that you can see in these subway stations:
Perfect Strangers, by artist Vik Muniz, 72nd Street and Second Avenue.
Stationary Figures, by artist William Wegman at the 23rd Street (F line) station.
Carrying On, by artist Janet Zweig, at Prince Street (R train) station is composed of almost two hundred silhouettes.
Broadway Diary, by artist Timothy Snell at the 8th Street-NYU station (R train).
Roaming Underfoot, by artist Nancy Blum at the 28th Street (IRT East Side line).
Memories of Twenty-Third Street, by artist Keith Goddard at 23rd Street (R train) station.
The Revelers, by artist Jane Dickson at Times Square and 42nd Street station.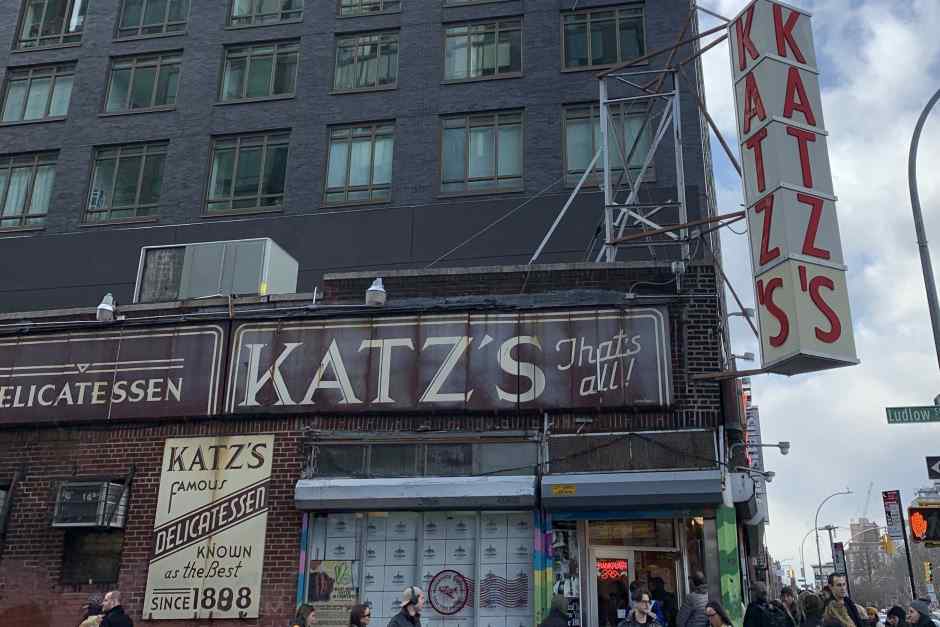 Try breakfast or lunch in a real New York diner
Vanessa Gordon doesn't actually live in New York, but she usually comes to Manhattan two to three times a week. She publishes this East End Taste Magazine, which focuses on food and sustainable travel. Vanessa says: "Having breakfast or lunch at a deli in New York is a must to experience the city like a true New Yorker. My favorites include Stage Star Deli, Sarge's Delicatessen & Diner and the famous Katz's Deli." And I have to agree with her. You can't eat more typically in New York.
You can also find good restaurants in Times Square here.
Conclusion on the New York insider tips
Discover New York City in your own personal way with these insider tips.
---
Travel Arrangements:
Parking at the airport
Here you can reserve your parking space at the airport.
Arrival:
Arrival by plane, bus or train*. New York City can be reached on the one hand with airlines such as United, Lufthansa, Singapore Airlines but also with others.
The best tours and activities in New York
You can book your New York tours with our partner Get Your Guide*. This will also save you a long wait on location. Very handy is also the City Pass New York *.
Hotels:
Hotels in Manhattan* you can book here.
Travel Guide:
---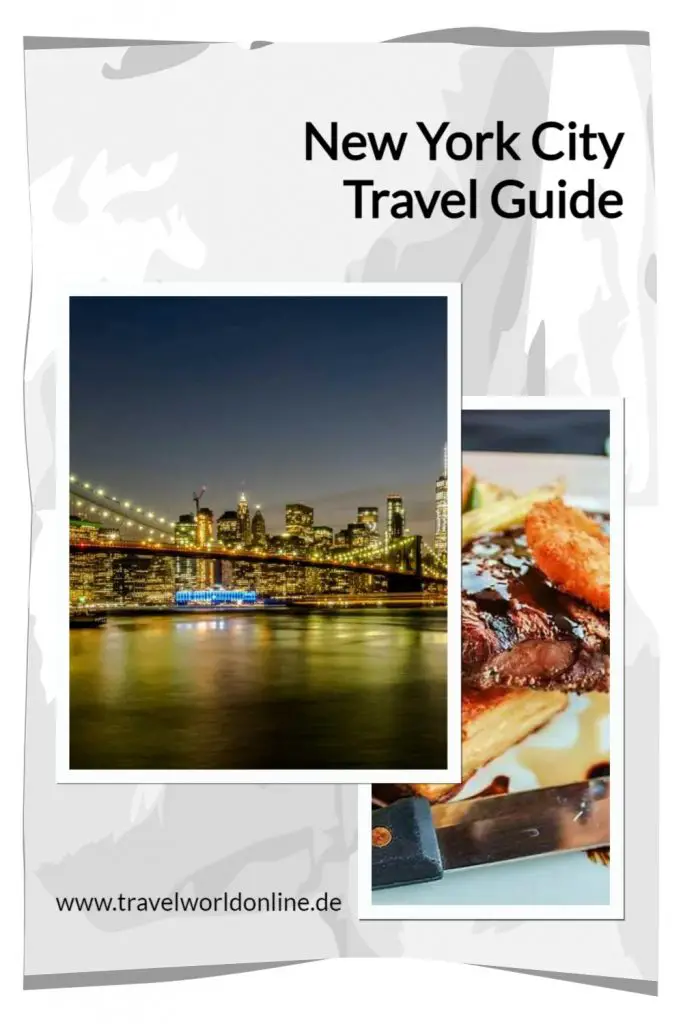 Do you also know:
Source New York Insider Tips: Local research as a tour guide in New York
Text: © Copyright Monika Fuchs, TravelWorldOnline and the travel blogger colleagues named in the article
Photos © Copyright Monika Fuchs, TravelWorldOnline and the travel blogger colleagues and Pixabay mentioned in the article
Last update on 3.12.2023/XNUMX/XNUMX / Affiliate links / Images from the Amazon Product Advertising API