Miami in winter: More than just sun and beach
When winter in Germany dampens the mood, Miami beckons with pleasant temperatures and a variety of activities. But Miami in winter has more to offer than just sun and beach. Miami offers many activities and things to do in December and January.
Culinary discoveries
From Cuban sandwiches in Little Havana to fresh seafood in Coconut Grove, Miami is a melting pot of flavors.
Arts and Culture
Miami also offers a lot for art lovers. The Wynwood neighborhood is known for its street art, and Coconut Grove hosts regular craft markets.
Sports
How about a round of golf or tennis? Many resorts offer these sports, and the mild temperatures in winter make the activities particularly enjoyable.
Events
Food truck festivals are a great opportunity to sample local cuisine. Sports events such as basketball and football games also offer the opportunity to experience American sports culture up close.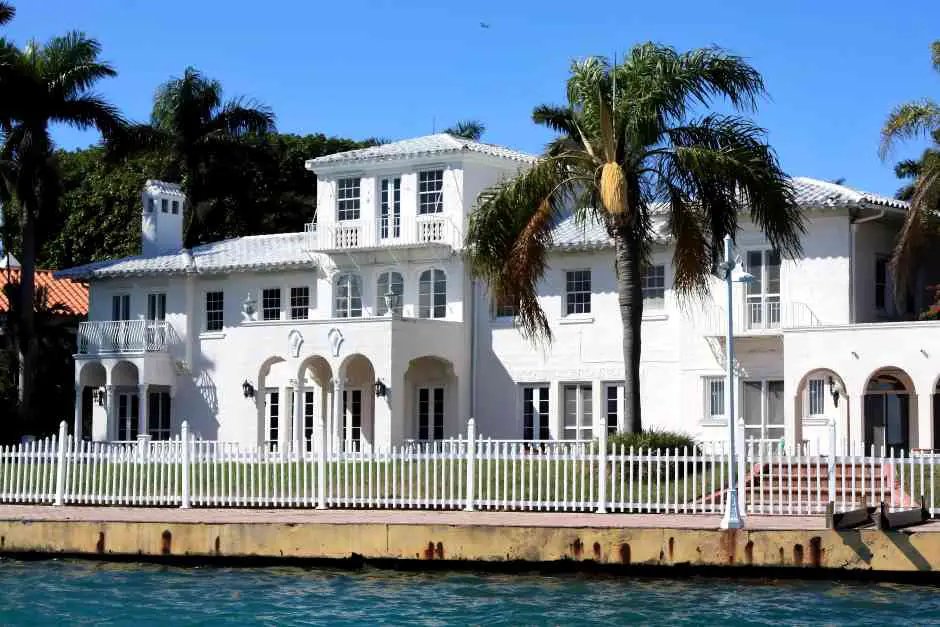 How is the weather in December in Miami?
We are flying to Miami in December. At the end of December we are hit by the usual winter blues. Christmas is just over. It will be months before the first spring flowers peak through the snow. We are starved for sun. So what to do? There's only one thing that helps: fly into the sun. The weather in Miami Beach in December is the solution. Temperatures in Miami in December average 25° Celsius according to long-term weather measurements. On average the sun shines for 7 hours per day. You can expect 4-5 rainy days throughout December. And the water temperatures are just under 25 degrees.
We can confirm this after our trip. We had experiences in Miami in December that made a beach vacation there tempting for us. That's why we take time for Miami and Miami Beach. Slow Travel in Florida. At the end of December, we decided to get on the plane to Miami and go on a two-week Florida road trip Sunshine State on. Let's test if it's true that the winters are so enjoyable there.
While we're in Frankfurt together with hundreds of other sun-hungry passengers waiting to board our giant plane, it storms and snows on the flight paths in front of the large windows of the hangar. We are flying for the first time with a Lufthansa A380. "Miami cannot be worse than here", I think to myself while looking at the capricious weather in front of the airport windows. We board the plane surprisingly quickly, despite the crowds who are escaping the winter with us. Miami in December is sure to be a good idea.
You shouldn't forget that
The beaches of Miami Beach tempt you to go swimming. Use our checklistto make sure you pack everything you need suitcase .
You'll be walking a lot in Miami and Miami Beach. We therefore recommend comfortable shoes to take with you, which are suitable for city and beach walks.
Miami in December and January
After crossing the Atlantic, our plane flies along the east coast of America. The further south we go, the more the thick clouds break up below us. Between the clouds we can see the sea more and more often. Deep blue, it extends into the distance. Small white crests on the waves indicate that we are still away from the coast. Miami in December - we look forward to it. We follow our trajectory via the on-board camera, which is probably attached to the upper end of the rear of the aircraft. Thus we watch the plane follow its invisible paths above the clouds. Shortly before landing, our pilot flies a curve over the Atlantic. Then he heads inland over the elongated peninsula of Miami Beach with its skyscrapers and sandy beaches, the Port of Miami and its downtown. Our plane descends deeper and deeper.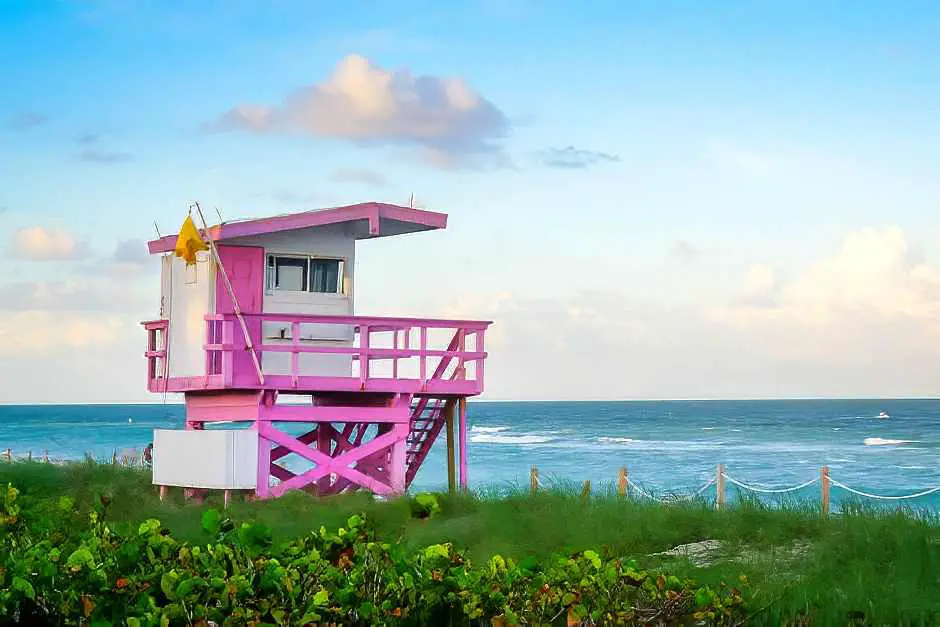 Pleasant temperatures in Miami in December and January
At pleasant temperatures of 26 degrees Celsius, a light wind and in bright sunshine, we leave our giant aircraft. We pick up our rental car for the next two weeks and drive past downtown Miami and the docks. There are some cruise ships ready to take off to their destinations in the Caribbean. Our goal is Miami Beach, where we will spend the first days of our trip in one of the Art Deco hotels in South Beach .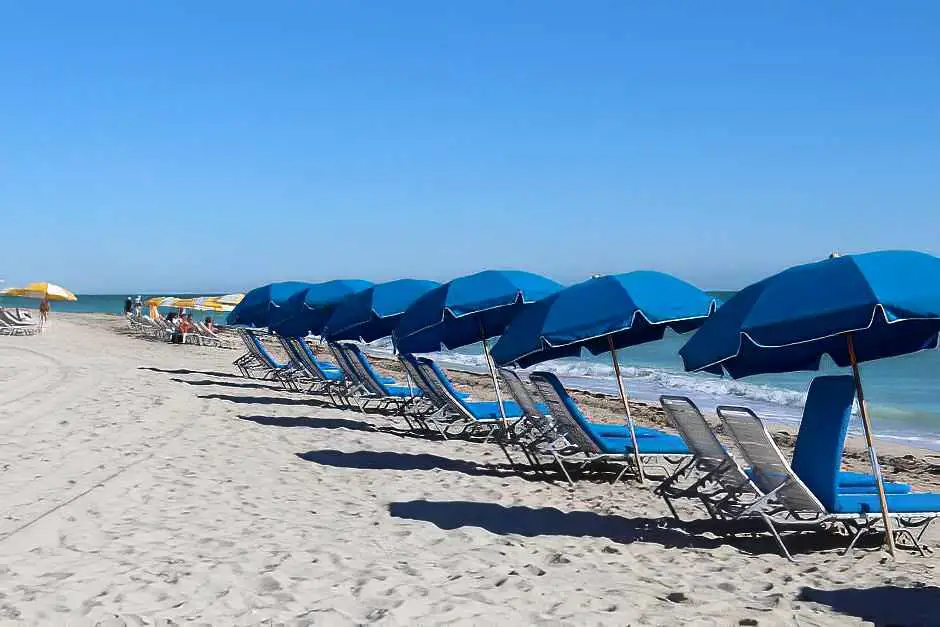 Things to do in Miami in December and January
Beach vacation: This is the weather
Are you planning a beach vacation in Miami in December or January? Good choice! The temperatures are usually between 20 and 25 degrees Celsius. The sea is also pleasantly warm at around 23 degrees. However, it can rain sometimes, so pack one rain jacket .
After the first few days, we already know that the season is perfect for a winter trip into the sun. With summer temperatures in Miami in December, vacationers sunbathe on the beaches of Miami Beach. The children play in the water. We use one of our days in Miami Beach for a fast ride in a zodiac through the waters off Miami, We let the fresh wind blow around our nose. It also brings a pleasant cooling from the warm midday temperatures.
Exciting excursions: You can't miss this
Everglades National Park: Just an hour from Miami, this park offers a variety of outdoor activities. Whether kayaking or a tour with the airboat, the Everglades* should definitely be part of your travel plan.
Key West: On Day trip to Key West* is ideal for escaping the hustle and bustle of the city. You can snorkel, dive or just enjoy the sun.
Little Havana: For culture lovers is a Visit to Little Havana* a must. Stroll the streets, enjoy Cuban coffee and listen to the music.
Other things to do: More than just the beach
Art in Wynwood: This neighborhood is known for its street art. A Walk through Wynwood Walls* gives you an insight into the local art scene.
Shopping in Coconut Grove: This area has a variety of boutiques and restaurants. Coconut Grove* is a perfect place to buy souvenirs.
Sports: How about a round of golf or tennis? Many resorts offer these options.
Culinary discoveries: In Miami there is also a wide range of culinary experiences. From seafood to Latin American specialties, there's something for everyone here.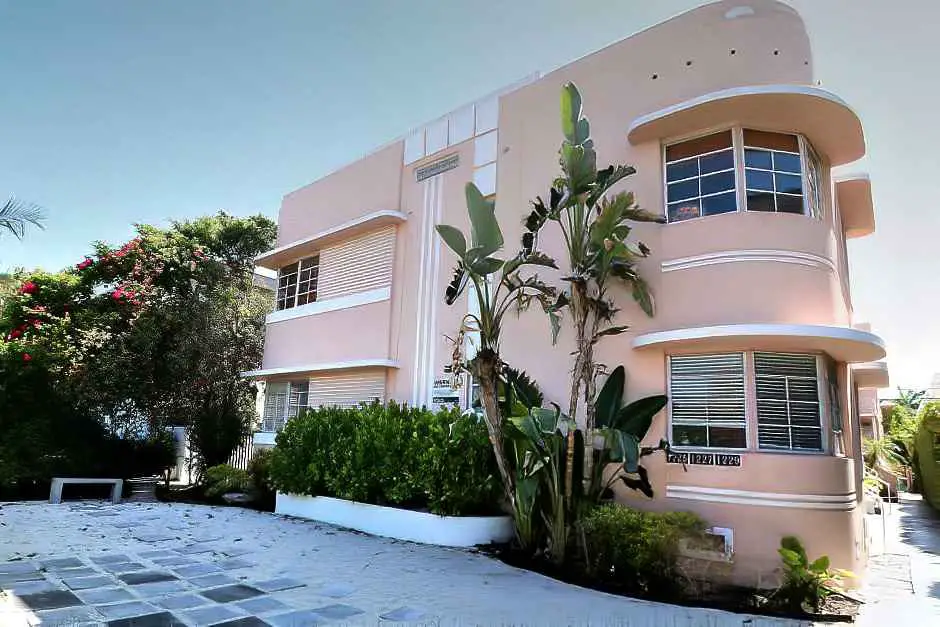 Events in Miami in December and January
There are some events in Miami in December and January that are also interesting for travelers from Europe.
Art Basel Miami Beach: This art fair attracts artists and collectors from all over the world. As a European, you will also find many European artists here. It takes place in Miami Beach in early December.
The Art Deco weekend: In mid-January, Miami Beach's most famous neighborhood celebrates itself. Explore it with special tours, craft markets and other events.
Other events worth visiting
Food truck festivals: These events offer a wide range of culinary delights. Ideal for tasting local specialties.
Sporting events: Basketball and football games are very popular during these months. Experience American sports culture up close.
Boat parades: Several boat parades take place in December. They are a great opportunity to enjoy the festive spirit.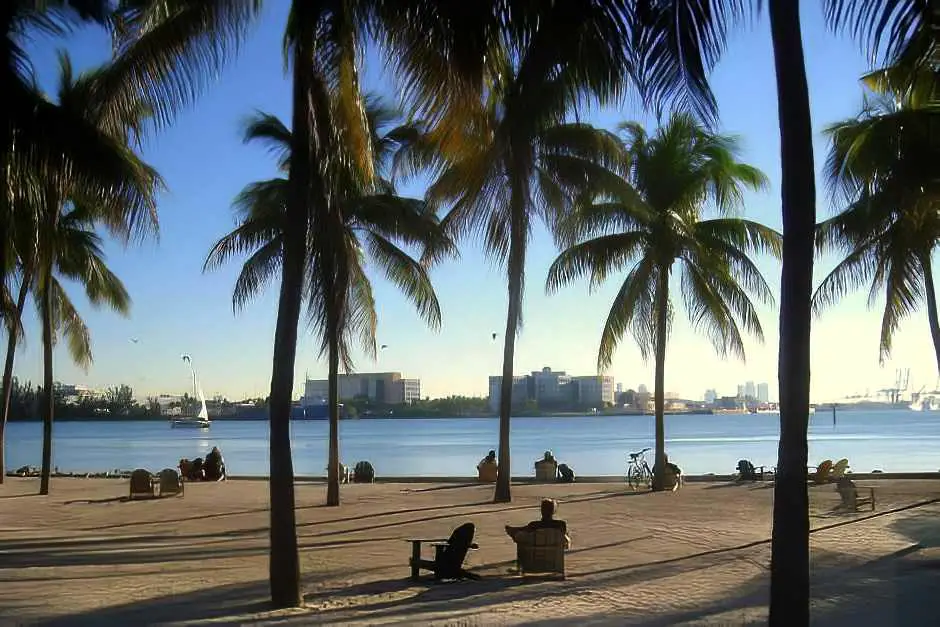 Travel costs for Miami in December and January
Average costs: What you need to know
A trip to Miami in December and January can cost different things. Flights from Europe cost around 600 to 900 euros. A double room in a mid-range hotel costs around 150 euros per night. You should budget around 50 euros per day for food and drink. Overall, you can expect costs of around 2000 to 3000 euros for a week-long trip.
Saving tips: How to keep your budget under control
Early bird discounts: Many airlines offer discounts for early bookers. So, the earlier you book, the better.
Lodging: Airbnb or hostels are often cheaper than hotels. There are also often last minute offers.
Good food: Instead of eating at expensive restaurants, try local takeaways or food trucks.
Public transportation: Using buses and trains is often cheaper than renting a car or taxis.
Free activities: Many beaches and parks in Miami are free to access. Additionally, some museums offer free entry on certain days.
Currently save on these hotel deals: These hotels in Miami currently offer low rates: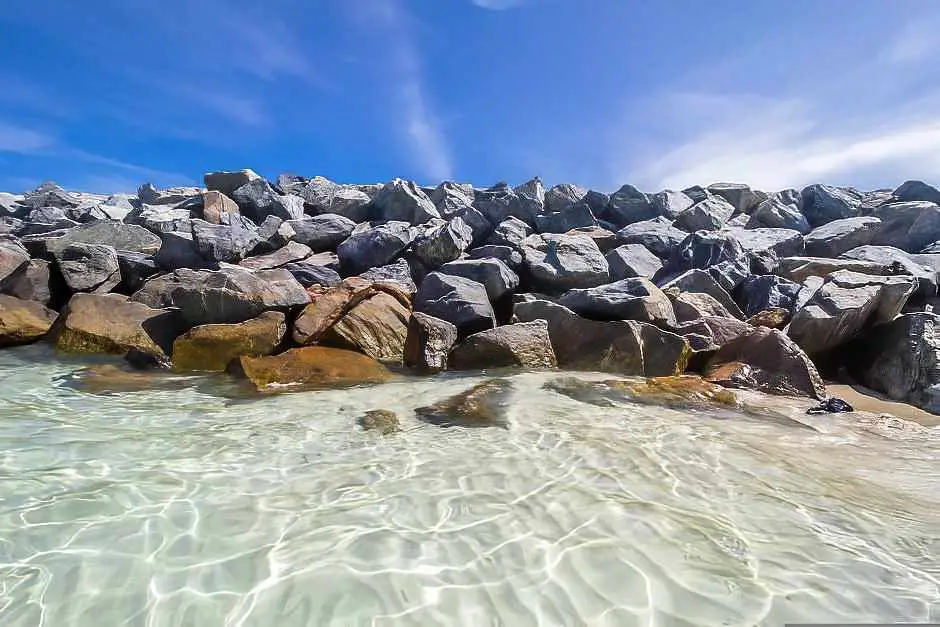 Do you like to travel by motorhome?
Do you want to rent a mobile home? Then you will find information here, for example, as well as a selection of booking options.
Also check with our packing list for campers to see whether you have packed everything for your motorhome tour.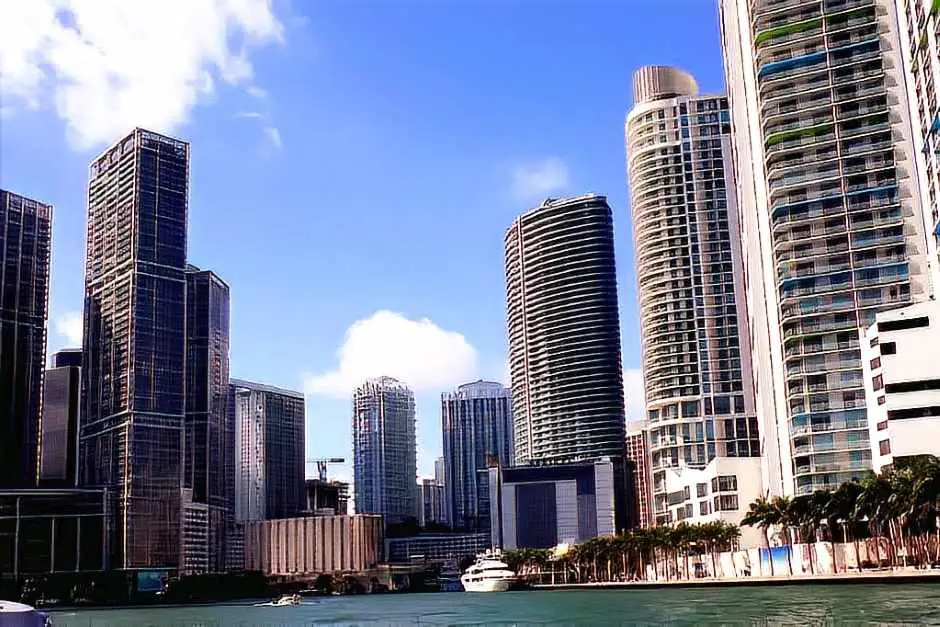 Our personal experiences in Miami in December and January
Travel tips from travel bloggers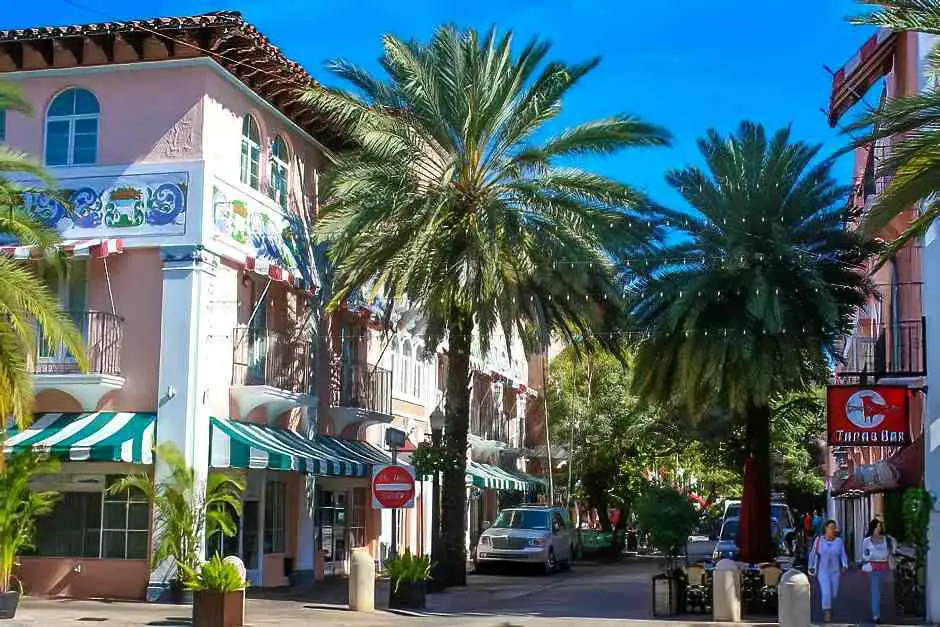 You should pack this for a trip to Florida suitcase
Questions and answers about a trip to Miami in December and January
Is it necessary to rent a car in Miami?
A car is not absolutely necessary. Public transport is well developed and many sights are also within walking distance.
How safe is Miami in December and January?
Miami is generally a safe city, but like everywhere else, you should still be careful with your valuables and avoid certain areas at night.
What clothes should I pack for Miami in December and January?
Light summer clothing is usually sufficient, but a jacket for cooler evenings and a rain jacket can be useful.
Are there any special holidays or business closures?
Many shops are closed on December 25th and January 1st. Keep this in mind when planning your trip.
Which travel documents do I need for entry?
For most European travelers, a valid passport and an ESTA authorization are sufficient for entry.
---
Travel Arrangements
Parking at the airport
Here you can reserve your parking space at the airport.
Arrival to Miami in December
Book yours here Arrival by plane, bus or train*. Various airlines fly to Miami, including Lufthansa, United Airlines and others
Rental car
Price comparison for rental cars for Miami
Hotels and accommodations
Accommodation in Miami Beach * you can also book here.
Miami accommodations * you can also find here.
Trips in and around Miami in December
Find numerous tours in and around Miami * here.
You can book these excursions and tours online at Get Your Guide, for example, by clicking on these links.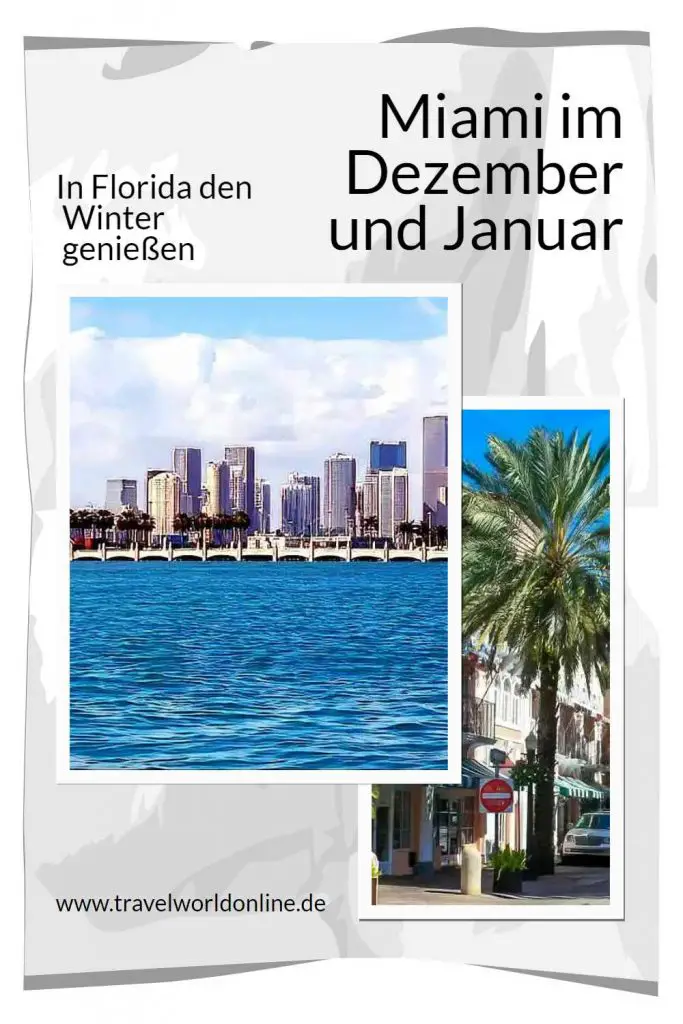 Do you also know:
Find more Slow Travel Tipsand Cities in the USA here. Maybe you are also interested in a beach vacation in California?
Source Miami in December Experiences: On-site research for the article Miami in December with travel support from Visit Florida. However, our opinions remain our own. The temperatures in Miami in December and January are perfect for a holiday in the sun.
Text: © Copyright Monika Fuchs and TravelWorldOnline
Photo: © Copyright by Monika Fuchs and TravelWorldOnline
Video: © Copyright by Petar Fuchs and TravelWorldOnline
Miami in December / January: enjoy the winter in Florida