Mainz Spundekäs Recipe

The Mainz Spundekäs Rheinhessen we have with our culinary journey through Hessen tried for the first time. However, it actually comes from Mainz. There it is on the menu in every wine bar. The cheese specialty comes from Mainz, to be precise. But also in the Wiesbaden area and in the Rheingau on the Hessian You can often find it on the Rhine side on the menus of the ostrich farms. That's what they call the wine bars and tasting rooms in the wineries. It suits you perfectly Glass Riesling grown in the Wine regions on the Rhine is grown.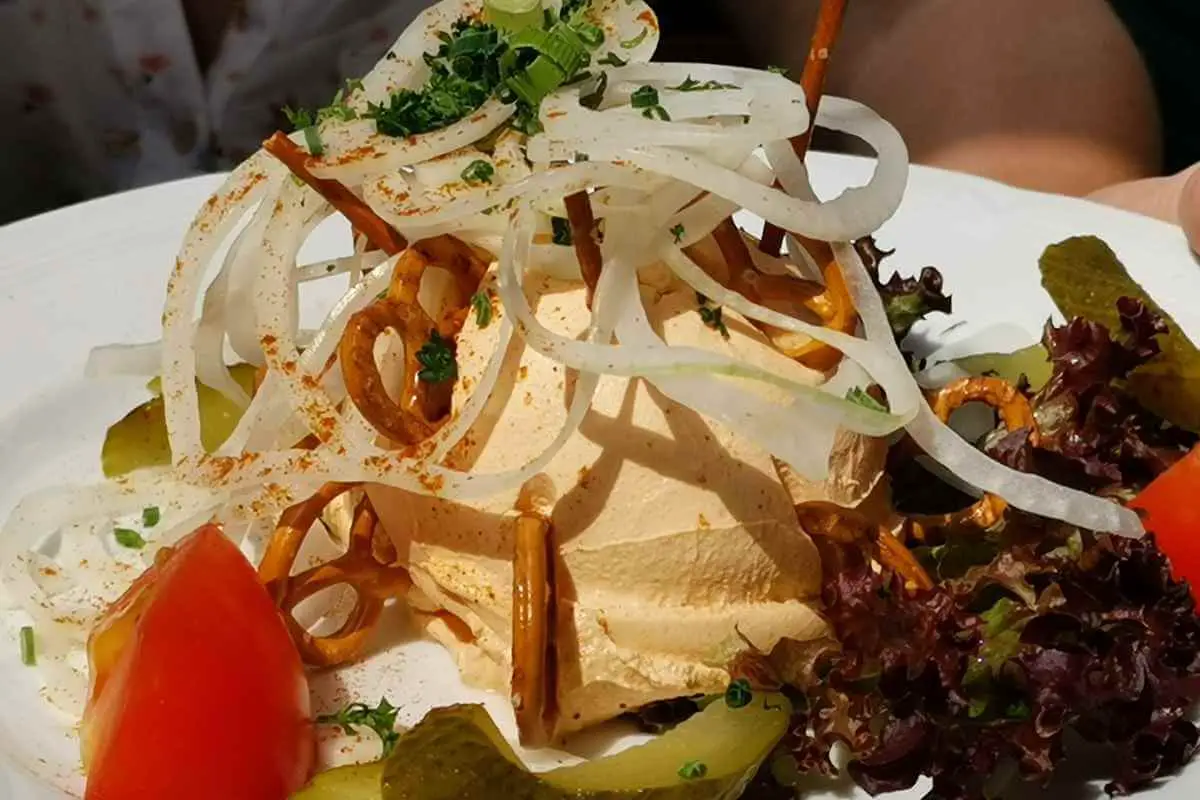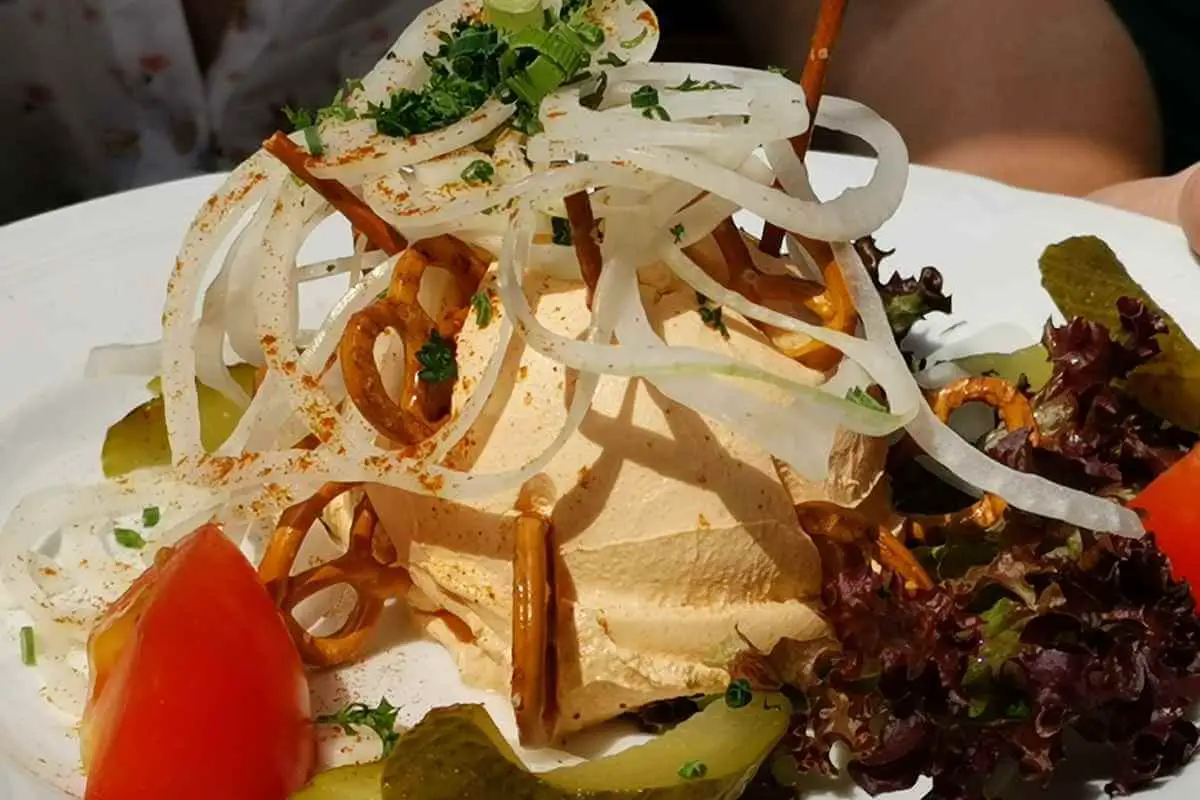 Where does the name come from?
The Mainz Spundekäs from Rheinhessen is traditionally served in an oval shape. This is reminiscent of the bung in the upper part of a wine barrel. Not everyone adheres to this rule today. But the name has remained.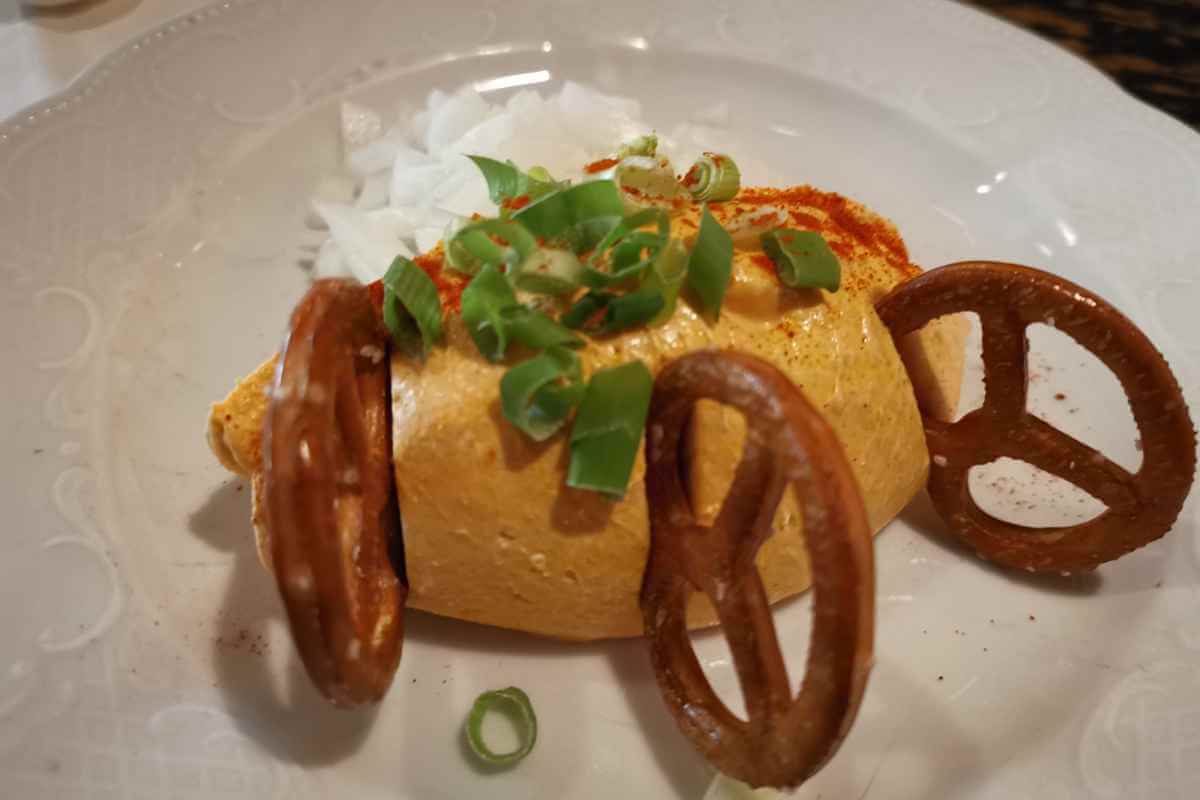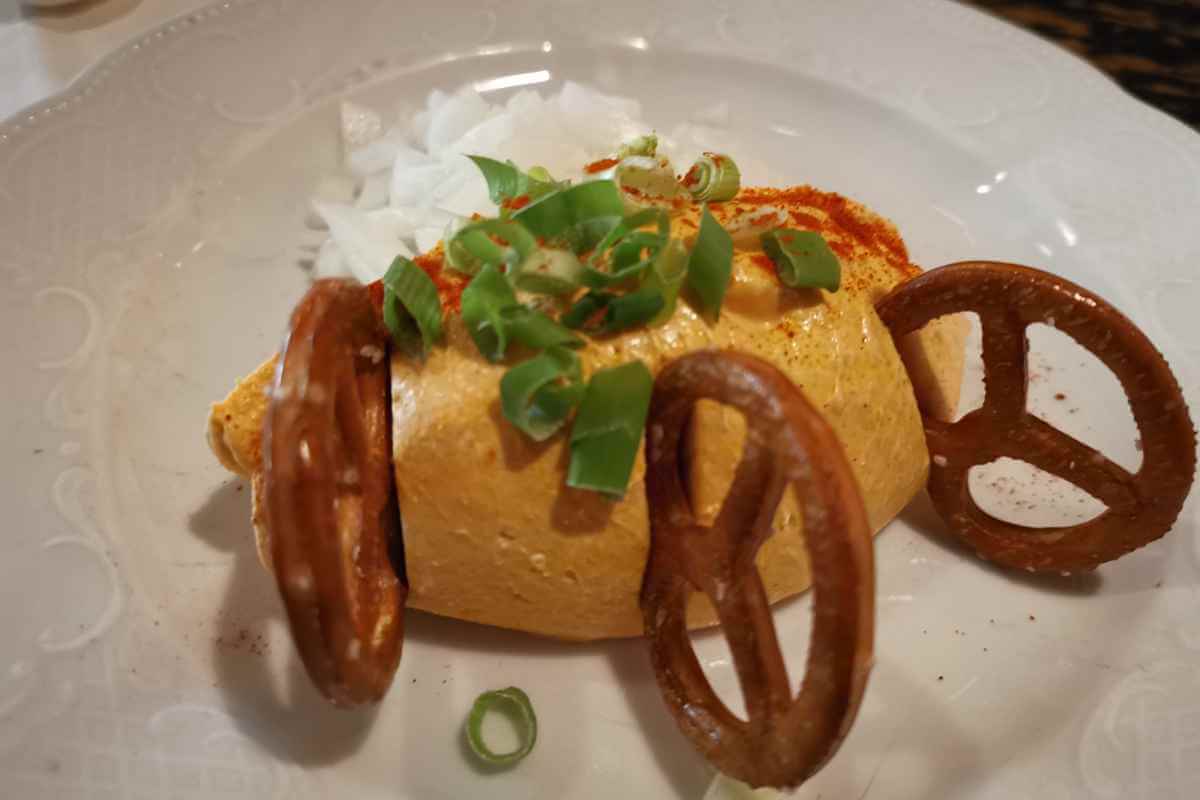 Original recipe - the people of Mainz take it seriously
The original recipe is simple to prepare and consists of cream cheese, curd cheese (Quark), butter, paprika, rose paprika and garlic. In Mainz you don't add salt or pepper. The salt comes from the pretzel sticks or pretzels that are served as a side dish. Mainzer chefs consider pepper to be a sacrilege. You take the butter out of the fridge. It must be soft, but not melted. The ingredients are mixed in a large bowl. The mass is best left overnight, so the Mainz Spundekäs becomes nice and spicy.
Mainzer Spundekäs is served true to the original version with pretzels or pretzel sticks. Either finely chopped onion rings or finely chopped onions are added as a side. These are not mixed with the cheese mixture. Instead, you serve them separately. Alternatively, you can serve it with jacket potatoes.
Mainz Spundekäs recipe variations
In other regions the recipe is not quite as precise. Outside of Mainz you can season it with salt, white or black pepper. Often fresh vegetables cut into pens are added. This can be carrots, turnip, peppers or pickles. If you like it particularly smart, mix it with capers. But they are frowned upon by the Mainzer chefs. Often you also add sour cream to the cheese mixture.
Outside of Mainz, Spundekäs is not only eaten with jacket potatoes and pretzel sticks. There is also enough fresh loaf or lye pretzels.
Ingredients for 4 portions
125 g butter
300 g cream cheese
375 g quark
1 clove of garlic
two heaped teaspoons of paprika powder
(Salt, pepper as desired)
a quarter of onion
Preparation
Mix soft butter with cream cheese and curd cheese (quark). This is best done with a whisk. Fold in finely chopped garlic. Season with paprika. Add salt and pepper if you like. The onion is chopped shortly before consumption and sprinkled over the Mainz Spundekäs.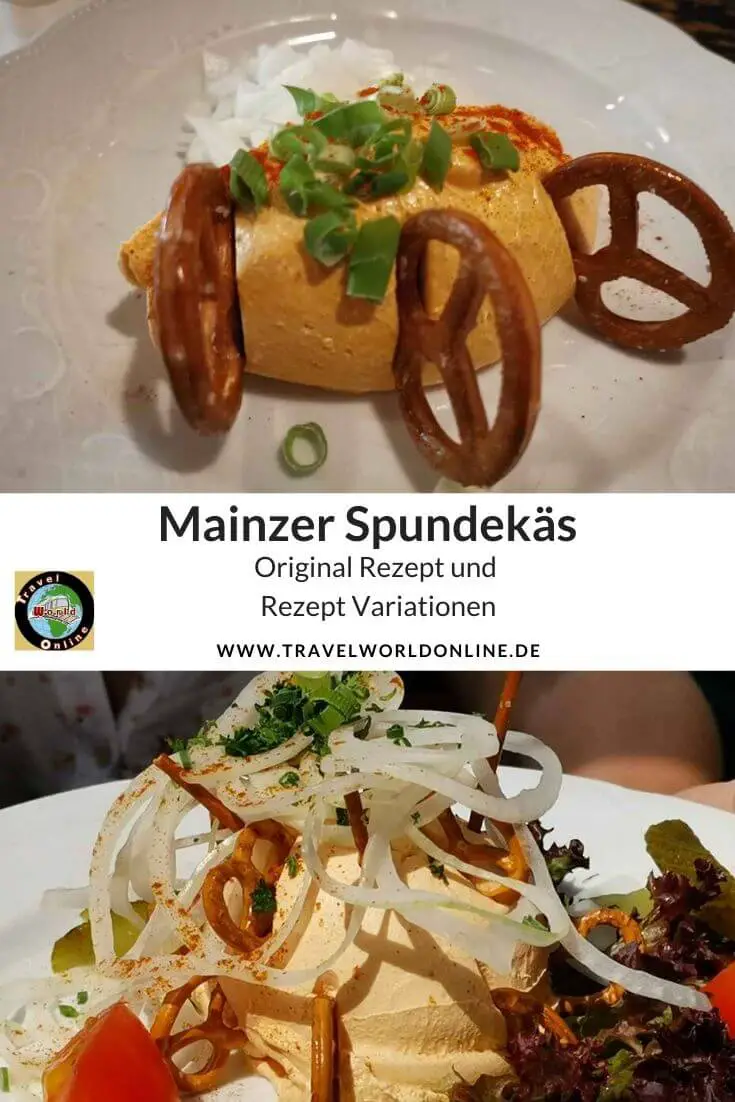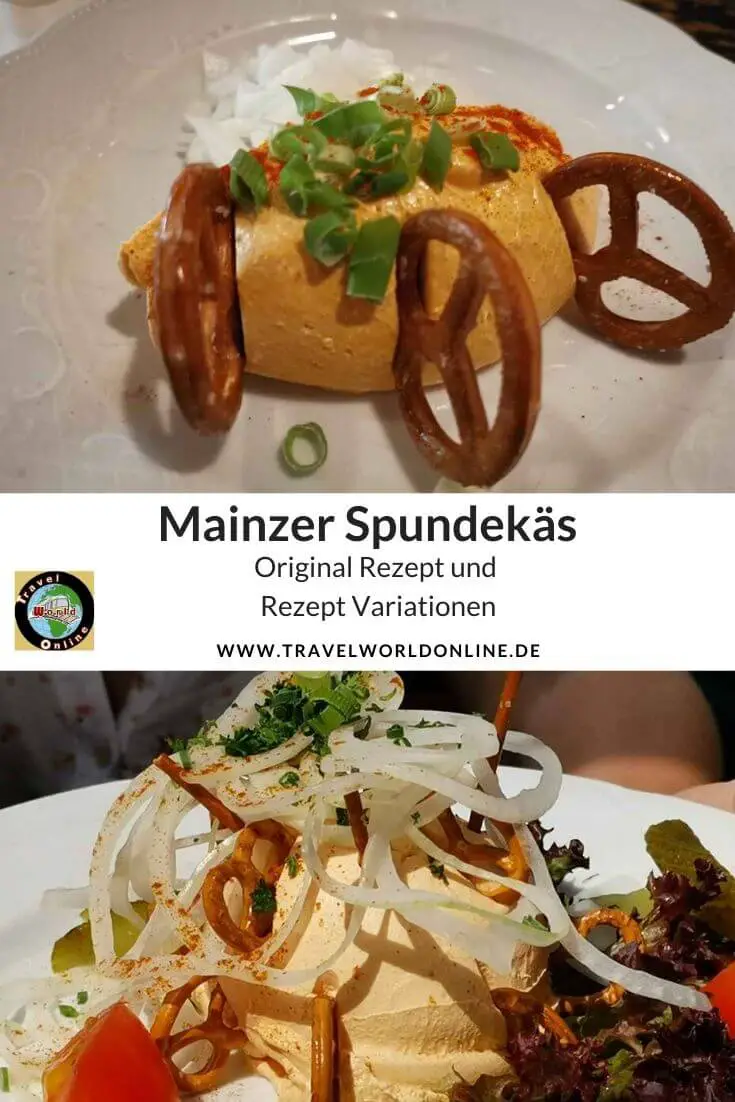 Do you already know:
Source for Mainz Spundekäs: own research on site. More information about our Culinary trips you can find under this link.
Mainz Spundekäs is served with Wine in Rheinhessen